Quick navigation
All Sanitary emergency service in Zurich
Sanitärnotfalldienst
Sanitär Notfalldienst 24/7
Sanitary emergency service in Zurich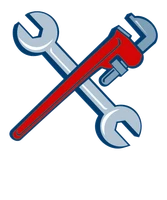 Sanitärnotfalldienst – Contacts & Location
Monday

Mon

Tuesday

Tue

Wednesday

Wed

Thursday

Thu

Friday

Fri

Saturday

Sat

Sunday

Sun

Sanitärnotfalldienst 24/7
Description
Emergency plumbing service
If you have suffered water damage due to a pipe break, action must be taken quickly.
Whether it's repairs during the day or emergencies at night, we are available 365 days a year, 24/7.
Service and Repairs
Problems with clogged pipes?
WATER DAMAGE?
Our emergency service is available at any time.
We guarantee professional, fair, fast and reliable service
Languages

English,

German

Application Areas

Agriculture,

Commercial Buildings,

Industrial Facilities,

Public Buildings,

Residential Buildings,

Sports Facilities

Area of activity

On-call service

Areas of Application

Agriculture,

Commercial buildings,

Educational institutions,

Industrial facilities

Cleaning, removal, renovations

Damage restoration

Field/Area

Fittings and Bathroom Furniture,

Industrial Buildings and Laboratories,

Large-Scale Projects,

Renovation & Restoration,

School Buildings

Forms of contact

By telephone,

Free consulting,

On the customer's premises,

Online

Heating with Renewable Energies

Heat Pump and Geothermal

Object type

Apartment,

Apartment building,

Commercial property,

Commercial/office building,

Landscape,

Single-family house,

Urban environment

Other

Spare parts (gaskets, hoses, fittings)

Property type

Apartment,

Office and commercial properties,

Plots,

Retail properties,

Single-family house and apartment building,

Sites

Scope

New Construction,

Remodeling

Services

24-hour service

Services

Boiler replacement,

Circulation pumps,

Clearing of blockages,

Controls,

Detection and elimination of water damage,

Emergency repairs,

Flush tank descaling,

General servicing and repairs,

Hot water distribution systems,

Installation of descaling systems,

Maintenance of plumbing installations,

Pump replacement, clearing pump sump,

Renovation of old water pipes,

Repairs of all fixtures,

Replacement of defective cold and hot water pipes,

Replacement of defective flush tanks, sinks, and toilets,

Roof drainage,

Sanitary installations,

Sewer systems,

Shower toilet facilities,

Solar thermal and heat pump water heaters,

Surface-mounted installations,

Ventilation duct installation,

Wastewater pumping stations,

Water filter service,

Water refinement,

Water treatment installations

Services

Service and repairs

Services

Rainwater and Greywater Utilization,

Repairs and Troubleshooting,

Ventilation Systems,

Water Damage Restoration

Terms of payment

Accepts Credit-Card,

Cash,

Invoice,

TWINT,

Visa

Categories
Reviews for Sanitärnotfalldienst
(0)
Similar entries in Zurich
More in Zurich
* does not want any advertising
Source: Swisscom Directories AG