Quick navigation
All Gynaecology and obstetrics in Basel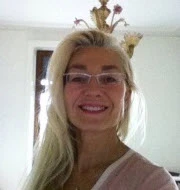 Gynaecology and obstetrics in Basel
Dr. med. Masar Zuzana – Contacts & Location
Monday

Mon

8

:

00

 to 

12

:

00

o'clock

/ 13

:

00

 to 

17

:

00

o'clock

Tuesday

Tue

9

:

30

 to 

14

:

00

o'clock

/ 14

:

30

 to 

18

:

00

o'clock

Wednesday

Wed

8

:

30

 to 

13

:

00

o'clock

/ 13

:

30

 to 

18

:

00

o'clock

Thursday

Thu

8

:

30

 to 

13

:

00

o'clock

/ 13

:

30

 to 

17

:

00

o'clock

Friday

Fri

Saturday

Sat

Closed

Sunday

Sun

Closed

By appointment

Sprechstunde nach telefonischer Anmeldung.
Description
Fachärztin FMH für Gynäkologie, Geburtshilfe und Gynäkologische Chirurgie

Wir sprechen: Deutsch, Slowakisch, Französisch, Englisch
Gynäkologie:
Jahreskontrolle (inkl. Krebsabstrich)
Empfängnisverhütung
Blutungsstörungen
Unterleibsschmerzen
Genitale Infektionen
Fruchtbarkeitsstörungen
Blasenbeschwerden
Brustbeschwerden
Wechseljahrbeschwerden
Nachsorge bei Tumorerkrankungen
Gynäkologische Eingriffe
Gynäkologischer Ultraschall
(Gebärmutter, Eierstöcke, Brust)
Geburtshilfe:
Schwangerschaftsplanung
Schwangerschaftsbegleitung
Entbindung
Geburtshilflicher Ultraschall
Kinderwunsch-Sprechstunde:
Abklärung und Beratung und Behandlung bei unerfülltem Kinderwunsch
Zusammenarbeit mit Kinderwunschzentren für IVF und ICSI u.a.m.

Ultraschall-Sprechstunde
Gynäkologie, Brust
Geburtshilfe: Ersttrimestertest, Nackenfalte, Fehlbildungen, Doppler
Schamlippenkorrektur
Eiseninfusionen
Leitung von Geburten, Durchführung von Kaiserschnitten
Ihre Gynäkologin in der Stadt Basel
Wir begleiten Sie in allen Fragen und Anliegen gynäkologischer Art. Suchen Sie eine Vertrauensärztin für Ihre Schwangerschaft? Oder leiden Sie unter Wechseljahrbeschwerden?
Von der Jahreskontrolle über Beratungen und der Leitung von Geburten bis zu chirurgischen Eingriffen bieten wir alle gynäkologischen Dienstleistungen an. Gerne beraten wir Sie auch in endokrinologischen Fragen.
Dabei legen wir grossen Wert darauf, Sie in herzlicher Atmosphäre fachlich optimal zu unterstützen. So freut es uns sehr, zahlreiche Patientinnen über viele Jahre begleiten zu dürfen.
Unten aufgeführt finden Sie einen Überblick über unsere Leistungen. Bei Fragen oder für eine Terminvereinbarung nehmen Sie bitte Kontakt mit uns auf.

Weitere Angebote:
Belegärztin im Bethesda- und Merian Iselin Spital
Languages

English,

French,

German,

Italian

Location

Close to museum,

Close to public transport,

In city center,

In old town,

Wheelchair-accessible,

With view

Categories
Reviews for Dr. med. Masar Zuzana
(0)
Similar entries in Basel
More in Basel
* does not want any advertising
Source: Swisscom Directories AG