Quick navigation
All Home health care in Geneva

DomiSoins Genève Sàrl
Home health care in Geneva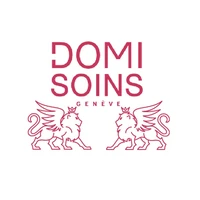 DomiSoins Genève Sàrl – Contacts & Location
Description
ASSOCIATION DOMISOINS
Interventions sur-mesure pour un maintien à domicile malgré la perte d'autonomie.
Spécialiste des Soins Infirmiers et Services à la Personne.
Prestations haut de gamme, destinées au maintien à domicile des personnes âgées ou dépendantes.
Interventions infirmières jour et nuit, en substitution d'une hospitalisation.
Parce que la sortie de l'hôpital est un moment délicat et générateur de stress pour le malade et pour son entourage, nous offrons un répit aux aidants naturels, afin de leur permettre de "souffler" de manière régulière ou ponctuelle.
Soins gériatriques et psycho-gériatriques.
Evaluations infirmière du degré d'autonomie.
Services proposés
Soins infirmiers psycho-gériatriques: évaluation alzheimer, mémoire, désorientation, prévention chute.
collaboration étroite avec le médecin traitant et les différents intervenants; mise en place d'un réseau autour du patient.
Toilette, soins de confort, coiffure; habillage; maquillage; lever et coucher; aide à l'alimentation et soutien aux régimes spécifiques.
Aide matérielle: courses, préparation des repas, ménage, repassage, rangement.
Aide administrative: soutien à la gestion des démarches administratifs, aide au paiement des factures.
Aide relationnelle et sociale: accompagnement promenade, courses, activités artistiques ou sportives.

Test Covid
Languages

English,

French

Forms of contact

By telephone,

On the customer's premises,

Online

Categories
Reviews for DomiSoins Genève Sàrl
(0)
Services provided by DomiSoins Genève Sàrl
SOINS agrées ASCA
Soins Reïki et Quantum Touch.
Massages thérapeutiques.
Price
On request
SOINS INFIRMIERS
Soins infirmiers somatiques et psychiatriques
- Signes vitaux,
- Injections, perfusions,
- Pansements simples et complexes,
- Contrôle glycémie,
- Prévention escarres et chutes,
- Préparation et administration des médicaments.
- Collaboration avec les médecins traitants et spécialistes
- Thérapie de parole, relation d'aide ...
Soins de base/nursing:
- Toilette, change, soins de confort,
- Réfection du lit
- Coiffure, habillage
- Aide à l'alimentation
- Aide à la prise des médicaments
- Thérapie occupationnelle
Price
On request
VOYAGES/ DEPLACEMENTS
Vous souhaitez voyager aux côtés d'une personne en toute confiance, rassurante et chaleureuse ?
Partez avec un professionnel de santé, spécialisé, choisi pour cette occasion.
Price
On request
SERVICE AUX ENTREPRISES
Une infirmière se déplace dans votre entreprise afin d' effectuer une campagne de vaccination anti-grippe; prévention; sensibilisation, prise de sang. (un avantage que vos employés, clients, et vous-même apprécierez à coup sûr)
Conseils et vaccinations pour votre personnel appelé à voyager.
Coaching de vie en face à face.
Price
On request
Gardes privées
Que ce soit pour une présence ou pour reprendre votre souffle, nous sommes dévoués et dignes de confiance.
Le savoir-être est notre force, et nous saurons porter attention à vos besoins.
- Dame de compagnie.
- Répit aux proches aidants.
- Accompagnement aux rendez-vous.
- Gardes enfant malade.
​Interventions et gardes privées
24 h /24 et 7 j /7
Price
On request
Similar entries in Geneva
More in Geneva
* does not want any advertising
Source: Swisscom Directories AG