Quick navigation
All Psychotherapy (General) in Lausanne
Golay Marguerite
Psychologue spécialiste en psychothérapie FSP
Psychotherapy (General) in Lausanne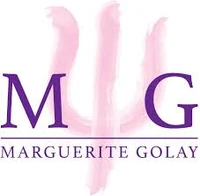 Golay Marguerite – Contacts & Location
Opening times Golay Marguerite
Unfortunately, there are no opening hours for this business.
Description
Psychologue spécialiste en psychothérapie FSP depuis 2001
Bilans et psychothérapies d'enfants, d'adolescents et d'adultes concernés par la surdouance ou Haut Potentiel Intellectuel, HPI, et par le Déficit d'attention avec ou sans Hyperactivité (TDA-H). Prises en charge de situations de crise et d'urgence en particulier d'adolescents en rupture ou en échec scolaire. Phobie scolaire. Suicidalité. Troubles alimentaires, troubles de l'humeur, burn-out, dépression.
Psychothérapies enfants, adolescents, adultes. Coaching de cadres.
Psychologue spécialiste en psychothérapie FSP depuis 2001, reconnue par la LaMal.
Reconnue par Santé Suisse (toutes les assurances complémentaires).
Prendre rendez-vous via le site internet.
Languages

French

Location

Close to public transport,

Close to sports facilities,

Close to train station,

In city center,

Parking site,

Wheelchair-accessible

Terms of payment

Invoice

Categories
Reviews for Golay Marguerite
(21)
Comments
(4)
Verified visit
Merci pour tout
.
Une psy formidable
J'ai accompagné mon fils pour leur première rencontre, Mme a le feeling incontestable pour entrer en lien avec les ados, une bonne touche d'humour et de décontraction, beaucoup d'humanité pour aborder des sujets qui peuvent être douloureux...je recommande Mme Golay pour son professionnalisme et sa franchise, vous pouvez y aller les yeux fermés.
February 22, 2018, Natacha Tralalaa
Similar entries in Lausanne
More in Lausanne
* does not want any advertising
Source: Swisscom Directories AG