Quick navigation
All General internal medicine in Montreux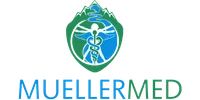 General internal medicine in Montreux
Müller Virgil Michael – Contacts & Location
Monday

Mon

8

:

00

 to 

12

:

00

o'clock

/ 14

:

00

 to 

18

:

00

o'clock

Tuesday

Tue

8

:

00

 to 

12

:

00

o'clock

/ 14

:

00

 to 

18

:

00

o'clock

Wednesday

Wed

8

:

00

 to 

12

:

00

o'clock

/ 14

:

00

 to 

18

:

00

o'clock

Thursday

Thu

Closed

Friday

Fri

8

:

00

 to 

12

:

00

o'clock

/ 14

:

00

 to 

18

:

00

o'clock

Saturday

Sat

Closed

Sunday

Sun

Closed
Description
Welcome to MuellerMed Health Center – Here When You Need Us Most
MuellerMed Health Center offers personalized, compassionate and quality healthcare to patients of all ages in our full-service facility.
We have a board-certified general practitioner who is also a certified expert in holistic methodology, a certified and highly experienced alternative practitioner and a board-certified doctor's assistant, which bring a high level of experience and overall professionalism to our clinic.
Our team will take the time to address your concerns and explain each option for your healthcare, treating you as an individual, not just a patient.
MuellerMed Health Center is the leading primary care clinic in the Montreux area combining the strenghts of Traditional Chinese Medicine, Biological Medicine & General Medicine in order to diagnose and treat every person with the best individual treatment plan possible, as well as focusing on the specific needs of men, women & children's health.
In addition, at MuellerMed Health Center we provide preventative health care services and screenings, as well as expert chronic disease management.
During the week, Monday through Friday, we are often able to accommodate same-day appointments. Thursday, Saturday & Sunday the clinic is closed due to home visits by the doctor.
Independently and locally owned, MuellerMed Health Center and its friendly staff are always willing to go the extra mile to treat each patient with kindness and compassion. Many of our patients and their entire families have trusted us with their healthcare for over 18 years.
Our comprehensive services include:
– Primary care
– Traditional Chinese Medicine
– Biological Medicine
– Preventative care
At MuellerMed Health Center, we are here when you need us. For an appointment, call +41 (0)21 963 2301 or simply request an appointment online by clicking on the button below.
Languages

English,

French

Consultation

Accepts new patients

Forms of contact

By telephone,

Online

Location

Close to public transport,

Parking site

Practice type

Group practice / health centre / medical centre

Specialist area

General practitioner,

Homoeopathy

Treatment by

Doctor, both available

Categories
Reviews for Müller Virgil Michael
(0)
Similar entries in Montreux
More in Montreux
* does not want any advertising
Source: Swisscom Directories AG