Quick navigation
All Adult therapy in Pully
Frédéric Jacquemin : Thérapeute - Maïeusthésie
Thérapie pour adultes, enfants, adolescents et couples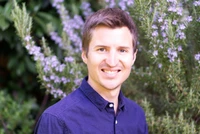 Frédéric Jacquemin : Thérapeute - Maïeusthésie – Contacts & Location
Monday

Mon

Tuesday

Tue

Wednesday

Wed

Thursday

Thu

Friday

Fri

Saturday

Sat

Sunday

Sun

By appointment

As far as possible, I adapt myself according to your availability. Thus, it is possible to consult on weekends and holidays.
Description
Therapy for adults, children and couples
Discover Maïeusthésie, a therapy that gently accompanies you in the consideration of your emotional and affective feelings. This approach soothes emotional and psychosomatic pain by healing past cleavages, which leads to the end of symptoms.
During the sessions, you will be led to recognise the source of your emotions in order to better understand and soothe them. Maeusthesie is beneficial for all, adults, children and teenagers, in situations such as phobias, obsessions, stress, burn-out, isolation, teenage crises, difficulties in break-ups and bereavement, anxiety, depression, questioning, inner conflicts, difficulties in relationships, addictive behaviours, feeling misunderstood or inconsiderate, crises in different stages of life.
By understanding that difficult inner states need our attention, Maeusthesie helps to reintegrate the parts of the psyche that have been put aside. This approach allows us to fully recognise what is calling for our attention and brings full consideration to our emotions and feelings. This is followed by remediations that allow for an evacuation of blocked emotions and the disappearance of symptoms.
The sessions last from 1h30 to 2 hours and can be done individually, in couple or in family. Discover Maeusthesie to find a lasting emotional and psychic well-being.
Sessions can be held on site or online via Sykpe, Whatsapp or Signal.
Patient's reviews : https://g.co/kgs/az45DL
Reviews for Frédéric Jacquemin : Thérapeute - Maïeusthésie
(0)
Similar entries in Pully
More in Pully
* does not want any advertising
Source: Swisscom Directories AG