Quick navigation
All Architectural models in Zurich

Architectural models in Zurich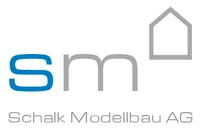 Schalk Modellbau AG – Contacts & Location
Monday

Mon

Tuesday

Tue

Wednesday

Wed

Thursday

Thu

Friday

Fri

Saturday

Sat

Closed

Sunday

Sun

Closed
Description
Architekturmodellbau seit 1963
Architekturmodelle von der Projektierung bis zum Verkauf aus einer Hand.
Gipsmodell für Architekturwettbewerb oder Studienaufträge, Urmodell, Silikon-Negativform und Gipsmodell in Haus in Zürich Oerlikon hergestellt.
Verkaufsmodelle für die Vermarktung von Stockwerkeigentum oder Einfamilienhäusern, wir unterstützen den Verkaufsprozess mit einem aussagekräftigen Modell.
Languages

English,

German

Forms of contact

By telephone,

Free consulting,

In-store,

On the customer's premises,

Online

Location

Close to airport,

Close to public transport,

Close to train station,

Parking site,

Wheelchair-accessible,

Wheelchair-accessible parking

Terms of payment

Bill,

Cash

Categories
Multimedia
Reviews for Schalk Modellbau AG
(0)
Services provided by Schalk Modellbau AG
Verkaufsmodelle
Unterstützen Sie den Verkauf mit aussagekräftigen Modellen.
Price
On request
Wettbewerbsgrundlagen aus Gips
Vom Urmodell bis zum fertig verpackten Gipsmodell, alles aus einer Hand.
Price
On request
Situationsmodelle für Baueingaben
Die Zukunft visualisieren und so die Abwicklung beschleunigen.
Price
On request
Arbeitsmodell für die erste Präsentation - Einfach und kostengünstig
Möglichkeiten aufzeigen und Interaktion fördern.
Price
On request
Similar entries in Zurich
More in Zurich
* does not want any advertising
Source: Swisscom Directories AG