Quick navigation

Dr. med. Deckart Alexander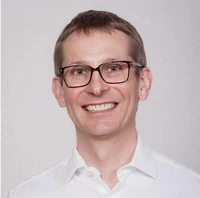 Dr. med. Deckart Alexander – Contacts & Location
Monday

Mon

8

:

15

 to 

12

:

00

o'clock

/ 14

:

00

 to 

16

:

30

o'clock

Tuesday

Tue

8

:

15

 to 

12

:

00

o'clock

/ 14

:

00

 to 

16

:

30

o'clock

Wednesday

Wed

8

:

15

 to 

12

:

00

o'clock

/ 14

:

00

 to 

16

:

30

o'clock

Thursday

Thu

8

:

15

 to 

12

:

00

o'clock

/ 14

:

00

 to 

16

:

30

o'clock

Friday

Fri

8

:

15

 to 

12

:

00

o'clock

/ 14

:

00

 to 

16

:

00

o'clock

Saturday

Sat

Closed

Sunday

Sun

Closed

Sprechstunden nach Vereinbarung: Telefonzeiten siehe oben
Description
Dr. med. Alexander Deckart - Urologiepraxis am Aeschenplatz
Jahrelange Erfahrung in Diagnostik und Therapie - Ausgezeichnete Vernetzung und etablierte Zusammenarbeit mit anderen Fachgebieten und Zentren
Selbständige ärztliche Praxistätigkeit in Basel seit 2004. Ambulante Abklärungen und Operationen erfolgen in der Praxis. Stationäre operative Eingriffe führe ich als Belegarzt in der Merian-Iselin-Klinik oder in Zusammenarbeit mit dem Universitätsspital Basel durch.
Medizinisches Staatsexamen 1992. Facharztausbildung an verschiedenen grossen Kliniken und Universitätskliniken bis 2004, seither regelmässige wissenschaftliche und operative Weiterbildungen und Kongressbesuche.
Dr. med. A. Deckart
Facharzt FMH für Urologie, speziell Operative Urologie
Fellow of the European Board of Urology, FEBU
Androloge
Mitgliedschaften: SGU (Schweizerische Gesellschaft für Urologie), DGU (Deutsche Gesellschaft für Urologie), FMH (Verbindung der Schweizer Ärztinnen und Ärzte)
Angebot
Invasive Untersuchungen und Operationen bei Männern und Frauen
In der Praxis werden am häufigsten Krankheiten wie die gutartige Prostatavergrösserung und Prostatakrebs sowie Blasentumore abgeklärt und behandelt.
Bei Prostatakarzinom-Diagnose kann mit einem neuen genetischen Test an der Tumorprobe (Gen-Expressionstest CCP-Score) eine Risikoeinschätzung für eine individualisierte Therapie erfolgen. Dieser Befund kann Entscheidungen für eine sofortige Therapie oder aktive Überwachung beeinflussen.
Die Diagnostik und Therapie von blutigem Urin (Hämaturie) bei Nierensteinen und Blasenkrebs gehört zu den Aufgaben eines Urologen.
Die Abklärung und Behandlung der männlichen Infertilität ist ein weiterer Schwerpunkt meiner Tätigkeit. Folgende ambulanten Operationen und Diagnostik werden angeboten:
Zirkumzision (Beschneidung)
Vasektomie (Unterbindung)
Mikrochirurgische Vasovasostomie (Kinderwunsch nach Unterbindung)
Röntgen der Niere und Blasenröntgen
Ultraschall der Nieren und Harnwege
Harnstrahlmessung
Abklärungen in lokaler Betäubung oder Sedoanalgesie (Kurznarkose), wie
Endoskopie, flexible Zystoskopie
Prostatabiopsien: perineale MRI-Fusions-Biopsietechnik ambulant in der Praxis
Blasenbiopsien
Sprachen
Deutsch, Englisch, Französisch, (Italienisch)
Reviews for Dr. med. Deckart Alexander
(1)
Similar entries in Basel
More in Basel
* does not want any advertising
Source: Swisscom Directories AG