Quick navigation
All Orthopaedic surgery in Basel
Mein Fusszentrum AG
Praxis für Fusschirurgie und Sportmedizin Facharzt für orthopädische Chirurgie und Traumatologie FMH
Orthopaedic surgery in Basel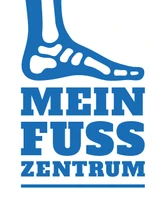 Mein Fusszentrum AG – Contacts & Location
Monday

Mon

9

:

00

 to 

12

:

00

o'clock

/ 13

:

30

 to 

16

:

30

o'clock

Tuesday

Tue

8

:

30

 to 

12

:

00

o'clock

/ 13

:

30

 to 

16

:

30

o'clock

Wednesday

Wed

8

:

30

 to 

12

:

00

o'clock

/ 13

:

30

 to 

16

:

30

o'clock

Thursday

Thu

8

:

30

 to 

12

:

00

o'clock

/ 13

:

30

 to 

16

:

30

o'clock

Friday

Fri

8

:

30

 to 

12

:

00

o'clock

/ 13

:

30

 to 

16

:

30

o'clock

Saturday

Sat

Closed

Sunday

Sun

Closed
Description
Mein Fusszentrum AG
Conservative treatment (non operative)
Mein Fusszentrum offers the entire range of non-operative treatment options for foot and ankle disorders:
Advice for shoe modifications/orthotics/insoles
Support in the rehabilitation after injuries and surgery
Injections of the foot and ankle
Sports Injury:

Achillestendon, Haglunds disease
Ankle sprain
Tendon inflamation: Achillestendon, Peroneal tendon, Tibialis posterior tendon
Stress fractures: metatarsal, navicular
Casts
Customized casts in all variations are used in the treatment of
acute trauma: ankle fractures, tendon injuries, ankle sprain
immobilisation after surgery of the foot and ankle
chronic wounds, for example in Diabetes mellitus
Treatment of wounds
Mein Fusszentrum offers wound care of the foot and ankle by experts for
Chronic wounds
Infections
Postoperative breakdown of the wounds

Surgical Treatment
If a patient requires surgery, this is carried out by one of our experienced orthopaedic surgeons. All surgeons of Mein Fusszentrum have extensive experience in the field of foot and ankle surgery.
Surgical procedures:
Forefoot
Bunion corrections / Hallux valgus
Clawtoe and hammertoe corrections
Reconstructive Foot and Ankle Surgery
Arthroscopically assisted reconstruction of ligaments, tendons and cartilage
Reconstruction in acute and chronic ankle instability
Tendon transfer in deformities and neurologic disease
Open reconstructive surgery in cartilage damage
Joint preserving surgery in Osteoarthrosis / osteoarthritis: Supramalleolar osteotomy, Calcaneus osteotomy
Treatment of acute and chronic tendon problems: Achillestendon / Haglund, Tibialis posterior tendon, Tibialis anterior tendon and peroneal tendons
Surgery for flat foot correction
Corrective surgery for Cavus Foot deformity
Traumatology / Emergency of the foot and ankle
Fracture of the lower leg, ankle and foot
Ligament injury after ankle sprain
Tendon injury: Achillestendon
Cartilage damage
Treatment of advanced stages of osteoarthrosis/osteoarthritis
Ankle replacement
Revision ankle replacement
Conversion of painful ankle fusion into an ankle replacement
Conversion of a painful ankle replacement into an ankle fusion
Fusions / Arthrodesis
Research
Prof. Markus Knupp is a lecturer at the University of Basel. In addition to teaching medical students, he is a mentor and supervisor for Master-, doctors theses and PhD degrees. Furthermore, he acts as an external examiner for PhD-Theses at the University of Amsterdam (The Netherlands) and the University of Malmö (Sweden). Furthermore, he lectures at the University of Basel at the international Master Program 'Biomedical Engineering'.
He is also the chair for the annual arthroscopy-course for swiss foot and ankle surgeons held at the Arthrex Lab in Munich (Germany). This aims to improve the skills of swiss orthopaedic surgeons in the innovative, minimally invasive technique of arthroscopically assisted procedures.
He is currently part of an international research group on early diagnosis and treatment of osteoarthrosis/osteoarthritis in the foot and ankle.
Prof. Markus Knupp is author and co-author of more than 100 scientific articles and several book chapters.
He has held over 250 oral presentations on foot and ankle disorders in international meetings in 22 countries.
Languages

English,

Finnish,

French,

German,

Italian,

Swedish

Hand and foot care

Foot care,

Pedicure

Location

Close to airport,

Close to public transport,

Close to sports facilities,

In city center,

Parking site,

Wheelchair-accessible

Terms of payment

Accepts Credit-Card,

Cash,

Contactless payment,

Maestro,

Mastercard,

Visa

Categories
Reviews for Mein Fusszentrum AG
(2)
Similar entries in Basel
More in Basel
* does not want any advertising
Source: Swisscom Directories AG