Quick navigation
All Physical therapy in Lugano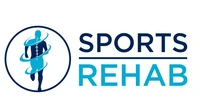 Physical therapy in Lugano
Sports Rehab Lugano – Contacts & Location
Monday

Mon

Tuesday

Tue

Wednesday

Wed

Thursday

Thu

Friday

Fri

Saturday

Sat

Sunday

Sun

Closed

chiamare per appuntamenti ed info
Description
Sports Rehab is the physiotherapy and rehabilitation center based in Lugano and Bellinzona for years at the service of the population of above and below Ceneri.

The rehabilitation center and its large staff of physiotherapists guarantee a variety of services to the population, to amateur, semi-professional and professional sportsmen as well as to various elite sportsmen, teams and sports selections at national and international level in Switzerland and abroad .
Sports Rehab offers treatments and the approaches are based on the most up-to-date scientific evidence with a large staff of graduate and further trained physiotherapists with multiple specializations after graduation and continuous internal training that is always in place.
The services provided are recognized by all health insurance companies and insurance companies, the facilities are also open on Saturdays and home physiotherapy is guaranteed.
Services Sports Rehab is at your disposal for:
conservative orthopedic physiotherapy, pre- and post-surgical (upper limb, spine, lower limb)
sports physiotherapy (for individual athletes and for teams/teams)
physiotherapy in water/hydrokinesitherapy
neurological physiotherapy
rheumatological physiotherapy
pediatric physiotherapy
specific rehabilitation for scoliosis
postural rehabilitation
geriatric physiotherapy
manual therapy
anti-gravity rehabilitation (AlterG)
Blood Flow Restriction therapy
dry needling
MET Medical Exercise Therapy
chronic pain
lymph drainage
massage therapy and sports massage
physical/instrumental therapy (shock waves, Tecar, ultrasound, wi-fi electrostimulation, pressotherapy, cryotherapy, cryo-pressotherapy, vibration therapy with mechano-sound waves)
post-injury test for return to work (including expert reports)
isokinetic test
strength test
post-injury/surgery return to sport
test knee injury prevention (Sportsmetrics)
Knee arthrofibrosis centre
athletic training / Strength & Conditioning
MTT Medizinische TrainingsTherapie
on-site nutritionist
on-site podiatrist
Sports Rehab is a member of the Swiss Physiotherapy Association Physioswiss of the Swiss Association of Sports Physiotherapy "Sportfisio" Our centers (and our rehabilitation pools) are accessible to disabled people, are close to public transport and offer ample parking facilities.

The secretariat and staff speak Italian, English, German, Spanish and French. Always at your disposal for any clarifications, do not hesitate to contact our centers on the single number 091.7446456 or by e-mail at lugano@sportsrehab.ch.
Languages

English,

French,

German,

Italian

Location

Close to public transport,

In city center,

Lake-side,

Parking site,

Wheelchair-accessible

Massage type

Classic massage,

Connective tissue massage,

Lymph drainage,

Massage vouchers,

Medical massage,

Pregnancy massage,

Sports massage,

Sports physiotherapy

Categories
Reviews for Sports Rehab Lugano
(2)
Similar entries in Lugano
More in Lugano
* does not want any advertising
Source: Swisscom Directories AG