Quick navigation
All Physical therapy in Lugano

Kinetic Center Lugano - Fisioterapia e Riabilitazione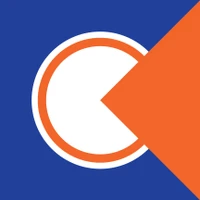 Physical therapy in Lugano
Kinetic Center Lugano - Fisioterapia e Riabilitazione – Contacts & Location
Monday

Mon

Tuesday

Tue

Wednesday

Wed

Thursday

Thu

Friday

Fri

Saturday

Sat

Sunday

Sun

Closed
Description
Kinetic Center | Fisioterapia e Riabilitazione | Via F. Pelli 13 | 6900 Lugano
Nuovo centro di fisioterapia e riabilitazione sito in centro a Lugano, dotato di apparecchiature elettromedicali d'avanguardia.
Kinetic Center è una struttura in centro a Lugano dedicata alla fisioterapia e alla riabilitazione, rivolta ad utenti di qualsiasi tipo e di qualsiasi età. Attrezzata con le migliori apparecchiature fisioterapiche, offre un servizio che copre tutti i campi di riabilitazione dall'ortopedia alla neurologia ed offre la prestazione a domicilio a tutti coloro che non sono in grado di raggiungerla.
Il centro comprende quattro studi e due palestre ed offre al paziente un ambiente estremamente accogliente, funzionale ed elegante
Situato in Via Pelli 13, nella vecchia Piazza Monte Ceneri dotata di autosilo, parcheggi pubblici e fermate della TPL, si trova nel cuore di Lugano, in posizione comoda e strategica e facilmente raggiungibile con qualsiasi mezzo
Il servizio di fisioterapia a domicilio consente al paziente di ricevere a casa sua le cure più indicate prescritte dai medici
Kinetic Center è riconosciuto da tutte le case malati di base e complementari
TERAPIE IN STUDIO
SPECIALIZZAZIONI
Riabilitazione uro-ginecologica del pavimento pelvico
Indicazioni: incontinenza urinaria o fecale, incontinenza mista, incontinenza da urgenza, incontinenza da stress, perdita di sensibilità, instabilità vescicale, stimolazione del pavimento pelvico, stimolazione del nervo tibiale posteriore, rilassamento del pavimento pelvico, dolore pelvico cronico, diastasi addominale​​
TERAPIE IN ACQUA
Idrokinesiterapia
Terapia basata sul movimento in acqua. Indicazioni: dal post operatorio al neurologico
TERAPIE A DOMICILIO
Fisioterapia a domicilio
Servizio che consente al paziente di ricevere a casa sua le cure più indicate prescritte dai medici
Avete domande riguardo ai trattatamenti di fisioterapia e riabilitazione, o volete sapere se è la giusta soluzione? Contattateci al +41 91 921 41 88. Potete anche contattarci direttamente tramite mail a info@kinetic-center.ch.
- Jacopo Orazio Soranzo, Titolare
Brands/Marche : Enraf Nonius, Desmotec, Human Tecar, TechnoGym, Theraband, GameReady, Zimmer, Chattanooga, Compex, Reebok, Compressport, Sissel, Keforma
Languages

English,

French,

Italian

Location

Close to public transport,

Close to train station,

In city center,

Parking site,

Wheelchair-accessible

Terms of payment

Accepts Credit-Card,

Bill,

Cash

Categories
Reviews for Kinetic Center Lugano - Fisioterapia e Riabilitazione
(16)
Comments
(2)
Verified visit
Molto bravi e disponibili
Grazie mille.
Qualità e professionalità
Accolti bene, ambiente molto gradevole e luminoso, personale molto bravo e gentile ma soprattutto che ti fa star bene! Bravi!
February 7, 2017, Rita Fumagalli
Sig.ra Fumagalli, la ringraziamo! Siamo sempre a disposizione.
October 30, 2017, Kinetic Center Lugano - Fisioterapia e Riabilitazione
Similar entries in Lugano
More in Lugano
* does not want any advertising
Source: Swisscom Directories AG