Quick navigation
All Psychiatry and psychotherapy in Lugano
dr. med. Realini Renzo
FMH di psichiatria e psicoterapia Docente universitario
Psychiatry and psychotherapy in Lugano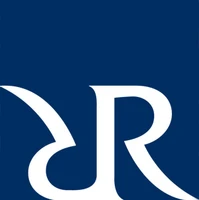 dr. med. Realini Renzo – Contacts & Location
Opening times dr. med. Realini Renzo
Unfortunately, there are no opening hours for this business.
Description
RR Practice
The practice is based in Lugano and it welcomes patients in a comforting space.
We are particularly attentive to our patients' privacy, and we pursue the construction of a special adhesion with them.
Scientific excellence and long-standing clinical experience merge into a sea in which patients, feeling more comfortable in their skin, reach a degree of self-aware autonomy.
Psychoanalysis.
Psychotherapy of Analytical Inspiration (P.I.P).
Short-term Dynamic Psychotherapy.
CBT (Cognitive Behavioural Therapy).
Couple and Family Psychotherapy.
Group-Analytic Psychotherapy.
Balint Groups.
Reviews for dr. med. Realini Renzo
(0)
Similar entries in Lugano
More in Lugano
* does not want any advertising
Source: Swisscom Directories AG