Quick navigation

Orologio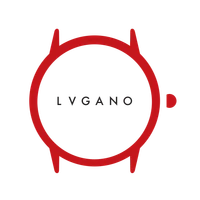 Orologio – Contacts & Location
Monday

Mon

11

:

00

 to 

15

:

00

o'clock

/ 18

:

00

 to 

0

:

00

o'clock

Tuesday

Tue

11

:

00

 to 

15

:

00

o'clock

/ 18

:

00

 to 

0

:

00

o'clock

Wednesday

Wed

11

:

00

 to 

15

:

00

o'clock

/ 18

:

00

 to 

0

:

00

o'clock

Thursday

Thu

11

:

00

 to 

15

:

00

o'clock

/ 18

:

00

 to 

0

:

00

o'clock

Friday

Fri

11

:

00

 to 

15

:

00

o'clock

/ 18

:

00

 to 

0

:

00

o'clock

Saturday

Sat

11

:

00

 to 

15

:

00

o'clock

/ 18

:

00

 to 

0

:

00

o'clock

Sunday

Sun

11

:

00

 to 

15

:

00

o'clock

/ 18

:

00

 to 

0

:

00

o'clock
Description
Ristorante OROLOGIO Lugano
Il Ristorante Orologio, è un locale storico della Città. Nato nel lontano 1907 nel cuore di Lugano, l'Orologio seduce con il suo fascino dai sapori antichi, ma mai fuori moda. Dal 1 marzo 2019 Alex Moscatelli, Nella sua nuova veste, dopo un'accurata ristrutturazione, l'Orologio continua la consolidata tradizione di un ristorante di prestigio. È una tappa obbligatoria per i veri amanti del mangiare e del bere.
Viene proposta una cucina semplice ed un servizio che a pranzo conta più sulla velocità mentre a cena sulla convivialità. Il ristorante vuole essere anche «popolare nei prezzi. È aperto dal lunedì al sabato, serata in cui viene proposta musica dal vivo. L'idea è di allontanarsi dallo stile omologato dei grandi gruppi che possiedono locali, ma puntare sulla personalità.
Pasta, risotti, carne e pesce: il denominatore comune è l'attenzione rivolta alle materie prime e alle cotture. Inoltre i piatti Fitness sono proposti giornalmente. A mezzogiorno viene proposta una carta Menù giornaliera pronta a soddisfare tutti i palati, la sera potrete gustare la Carta mensile con un'ampia scelta.
I colori avvolgenti delle pareti color cioccolato fondente e quelli morbidi del legno si incontrano con un ambiente fresco, accogliente, adatto a pranzi veloci, Business Lunch e Cene Romantiche.
Alex Moscatelli, attivo nel settore da una quindicina d'anni - ha mosso i primi passi da adolescente nei locali di piazza Riforma per poi spostarsi all'Etnic, prima di diventare proprietario dell'ex Gran Caffè al Maghetti nel 2002 e del Bistrot nel 2013.
La Nostra Cantina:
Champagne: Cristal Louis Roederer, ecc.
Bollicine: Franciacorta, ecc.
Vini Francesi Rossi e Bianchi
Vini Bianchi Ticinesi: Merlot,
Vini Rossi Ticinesi: Merlot,
Vini Bianchi Italiani
Vini Rossi Italiani: Sassicaia, Tignanello, Gaja, Barolo, ecc.
Languages

English,

French,

German,

Italian

Ambience

Beer tavern,

Comfort food,

Cozy,

Elegant,

Family,

Festive,

Gourmet,

Modern,

Plain,

Playful,

Romantic,

Terrace,

Traditional,

Winery

Amenities

Air condition,

Wifi

Cuisine

Italian,

Mediterranean,

Regional,

Seasonal,

Spanish

Dietary restrictions

Vegetarian

Diets

Glutenfree,

Lactosefree

Drinks

Tea,

Wine

Food

Pasta,

Trout

Fresh meat, fish and seafood

Seafood

Location

Close to museum,

Close to public transport,

Close to train station,

In city center,

Parking site,

Wheelchair-accessible

Services & offer

Aperitif,

Banquet,

Banquette hall,

Business lunch,

Catering,

Conference,

Delivery service,

Event organising,

Lunch,

Tasting,

Weddings,

Wine cellar,

wine selection

Specialities & dishes

Beef,

Beer (bottle),

Beer (tap),

Cake and sweets,

Chicken,

Coffee,

Coffee/Tea,

Dessert,

Duck,

Fish,

Fondue,

Fondue/raclette,

Food combining,

Goose,

Gratin,

Grill,

Ice cream,

Meat,

Salad buffet,

Steak,

Tapas,

Tartare,

Truffle

Terms of payment

Accepts Credit-Card,

American Express,

Bill,

Cash,

Maestro,

Mastercard,

Postcard,

Visa

Categories
Reviews for Orologio
(14)
Comments
(3)
Verified visit
Ottima esperienza
Cibo e servizio ottimo, molto accogliente e ristorante elegante ed intimo. Lo consiglio vivamente!
November 13, 2021, ivan.meletta
Servizio perfetto
Dopo una piccola inconvenienza la Signorina del Servizio reagiva subito, molto gentile e con style di grandezza, pero anche con un antipasto gratuito. Riverremo!
October 2, 2020, juerg.schweri
Services provided by Orologio
Price
On request
Menu Orologio Offers IEDF
2 Menù di Carne chf 40.- / chf 60.-
2 Menù di Pesce chf 40.- / chf 60.-
2 Menù Vegetariani chf 40.- / chf 60.-
1 Menù di Cacciagione chf 60.-
Price
On request
Similar entries in Lugano
More in Lugano
* does not want any advertising
Source: Swisscom Directories AG