Quick navigation
All General internal medicine in Zurich

Arzthaus Zürich Stadelhofen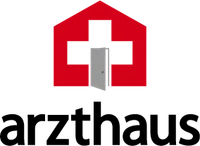 General internal medicine in Zurich
Arzthaus Zürich Stadelhofen – Contacts & Location
Monday

Mon

Tuesday

Tue

Wednesday

Wed

Thursday

Thu

Friday

Fri

Saturday

Sat

Sunday

Sun
More contacts for Arzthaus Zürich Stadelhofen
Description
Arzthaus Zürich Stadelhofen - offen 365 Tage
Kurz über Arzthaus
Wir sind in Aarau, St. Gallen, Zürich City, Zürich Enge, Zürich Löwenplatz, Zürich Stadelhofen und Zug an 365 Tagen im Jahr und auch ausserhalb der üblichen Geschäftszeiten für Sie da. Damit können insbesondere Berufstätige (vorab zu vereinbarende) Konsultationstermine in Randstunden oder am Wochenende erhalten. Im Notfall erfahren Patientinnen und Patienten im Arzthaus auch ohne Voranmeldung Betreuung. Sie melden sich in diesem Fall direkt am Empfang ("walk-in").
Arzthaus bietet Allgemeine und Innere Medizin als hausärztliche Grundversorgung – ergänzt durch Spezialsprechstunden in Dermatologie, Gynäkologie, Kardiologie, Plastische Chirurgie, Reisemedizin (inklusive Impfungen), Schmerztherapie, Orthopädie, Gastreoenterologie, Psychotherapie sowie Ästhetische Medizin.
Languages

English,

German

Allergy tests

Hay fever assessment,

Intradermal test,

Patch test/Patch test,

Skin prick/Intradermal test

Cosmetic Dermatology

Fruit acid peels/TCA peels,

Laser and light therapy,

Medical microneedling,

PRP (platelet-rich plasma),

Skin rejuvenation,

Vampire lifting/PRP treatment,

Wrinkle treatment with Botox,

Wrinkle treatment with hyaluronic acid or fillers

Forms of contact

By telephone,

In-store,

Online

Gynecology

Annual check-up, gynecological preventive examination,

Bladder problems and urinary incontinence,

Breast cancer,

Breast issues,

Contraception counseling,

Emotional support,

Hormonal disorders,

Reproductive medicine,

Sterility assessment and treatment,

Unwanted pregnancy

Hair and scalp disorders

Scalp fungus

Laser and light therapy

Age spot removal,

Tattoo removal

Location

Close to public transport

Midwifery practice

Postpartum care,

Pregnancy care

Obstetrics

Breastfeeding counseling,

Doppler studies (blood flow measurement),

Nuchal translucency measurement,

Prenatal diagnosis

Sexually transmitted diseases

Fungal infections

Skin and nail diseases

Athlete's foot,

Nail fungus

Skin cancer

Diagnosis,

Examination,

Mole check

Specialization field

Hair,

Skin

Treatment languages

German

Type of consultation

Online consultation

Categories
Reviews for Arzthaus Zürich Stadelhofen
(5)
Comments
(1)
Verified visit
Bad Service, especially on the phone
Not recommended.
Similar entries in Zurich
More in Zurich
* does not want any advertising
Source: Swisscom Directories AG