Quick navigation
L'Oriental boucherie-traiteur Sàrl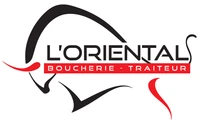 L'Oriental boucherie-traiteur Sàrl – Contacts & Location
Monday

Mon

Tuesday

Tue

Wednesday

Wed

Thursday

Thu

Friday

Fri

9

:

00

 to 

12

:

00

o'clock

/ 14

:

00

 to 

19

:

00

o'clock

Saturday

Sat

Sunday

Sun

Closed
Description
Boucherie l'Oriental à Lausanne - Traiteur - Viandes fraîche - Grillades - Halal
VIANDE, CHARCUTERIE, PLATS À L'EMPORTER, SERVICE TRAITEUR ET ÉPICERIE ORIENTALE
Retrouvez ici tous les ingrédients pour réussir vos recettes exotiques
L'Oriental boucherie - traiteur est une boucherie halal moderne et nouvellement ouverte à Lausanne, qui vous propose aussi un service de petite restauration à l'emporter. Côté épicerie, vous trouverez des épices, des condiments et autres produits typiquement orientaux.
Pour vos mariages, baptêmes, fêtes d'anniversaires et autres événements, L'Oriental boucherie - traiteur propose un service sur mesure. Nous nous occupons de la réalisation du buffet chaud/froid ou du menu de fête de A à Z: entrées, plats et pâtisseries orientales! Nous effectuons la mise en place et le service par une équipe selon votre souhait! Pour épater et régaler vos convives, notre chef peut organiser un espace "grillades"! Faites-nous part de vos envies, nous nous occupons de tout!
Vous rêvez d'une soirée aux saveurs orientales?
Pour vous mettre l'eau à la bouche, voici quelques idées de nos réalisations: grillades variées, plats typiquement orientaux (couscous royal, au poulet, aux légumes, tajine au poulet – olives – citron confit, tajine d'agneau, etc), rôti d'agneau, émincé de poulet, assortiments de briques et beignets… Pour vos accompagnements: riz aux raisins secs et amandes, taboulé, salade libanaise/marocaine/tunisienne…
Languages

French

Cuisine

Oriental

Festive Offers and Delicacies

Beef Fillet,

Beef Ribeye,

Beef Sirloin,

Beef Skewers,

Beef Tartare,

Beef Tenderloin,

Boiled Beef,

Chicken Breast,

Chicken Breast,

Chicken Schnitzel,

Chicken Skewers,

Chinese Fondue,

Lamb Fillet,

Lamb Rack, Lamb Loin Fillet,

Raw Sausage Specialties,

Veal Bratwurst,

Veal Chop,

Veal Crown Roast,

Veal Fillet,

Veal Kidney,

Veal Schnitzel,

Veal Sirloin,

Veal Steak,

Veal Sweetbreads,

Whiskey-Spiked Sausages

Forms of contact

By telephone,

Online

Fresh Meat, Fish, and Seafood

Poultry,

Veal

Location

Close to public transport,

Wheelchair-accessible

Services

Catering

Services & offer

Buffet,

Catering,

Counter service,

Delivery service,

Lunch,

Take Away

Specialities & dishes

Beef,

Delicacies,

French fries,

Grill,

Lamb,

Meat,

Ribs,

Sandwich,

Sausage,

Steak,

Sukiyaki & Shabu shabu,

Veal

Terms of payment

Accepts Credit-Card,

Accepts EC-Card,

Maestro,

Mastercard,

Postcard,

TWINT,

Visa

Categories
Reviews for L'Oriental boucherie-traiteur Sàrl
(1)
Comments
(1)
Verified visit
Excellent
Service agréable, plats très bons et surtout très frais !
Similar entries in Lausanne
More in Lausanne
* does not want any advertising
Source: Swisscom Directories AG